As my first post on this blog, I'd like to write about the iPad. I don't have one yet, but I'm considering buying it if it has:
a camera on both sides
the retina display(the amazing 326 pixel-per-inch screen).
I already have an iPod touch 4th gen, but it's pretty hard surfing the web with it, so when I don't wanna wait for my PC to boot up, but don't wanna surf on my itouch, it will be nice to have one.
But, I wonder if such a high-rez display will be possible on a screen so large.
So, what most likely will be on the next iPad?
the gyroscope- probably. but I don't think a lot of people would want to hold up that big device and play "blocks"(you know, the app Steve Jobs showed at the iPhone 4 keynote.)
a front-facing camera- Apple's really trying hard to spread facetime (with little fruit; now you can make skype video calls from iPhone and iPod touch 4g), so it will probably be on.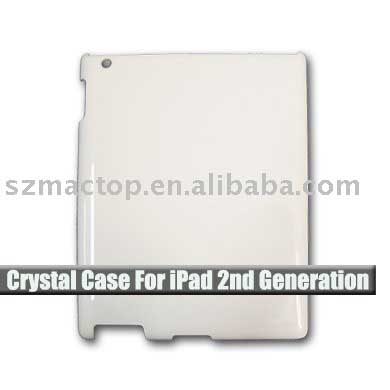 this photo over here is a pic of the "leaked iPad 2 case"(and yes, it's from alibaba.com), and some people say the bigger slit on the bottom is for a USB connector. Well, Apple's pretty strict on design, and a USB port is just what will make a magical product ordinary. I think it's for the integrated speakers. (and the smaller slit's probably the dock connector.)
The tiny hole is probably for the camera.
But guys, this case
could
be a fake. I don't think Apple would make a case like this, it's just not... Applelike.
So, this is what I think of the next iPad. I'll write more stuff about it when I get more information.